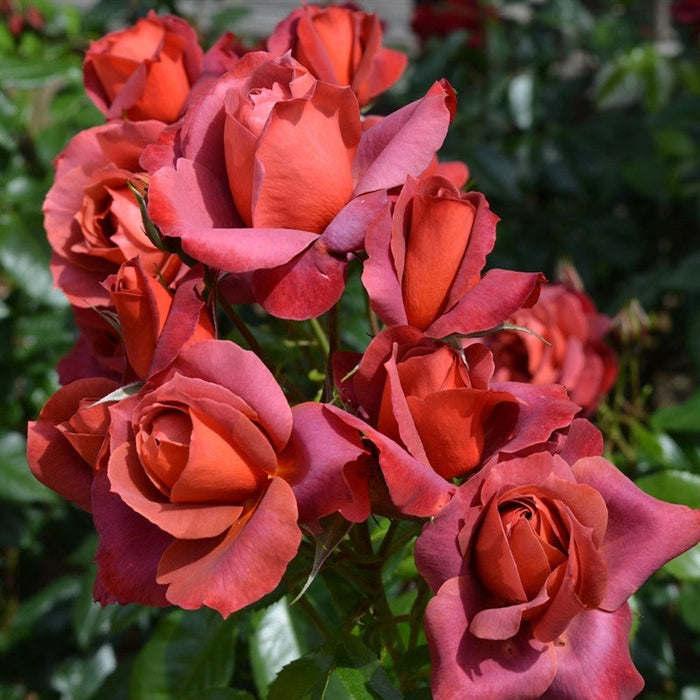 Hot Cocoa® Rose
cv. WEKpaltlez
Bloom Color: A bicolor - very novel brownish-orange washed with smoke on the topside & a deep rusty-orange on the underside.
Bloom Size: Large (3.5-4"), ruffled, double
Fragrance: Mild rose
Pat.#15,155
Awards Recieved
All-America Rose Selection - 2003
American Rose Society; Member's Choice - 2013
International Rose Trials~ Best Floribunda - 2004
Pre-order
Original price
$32.99
-
Original price
$32.99
Attend our Rose Care class on February 17th for FREE when you pre-order a bare root rose!
Pick up your roses between February 16th and February 24th.