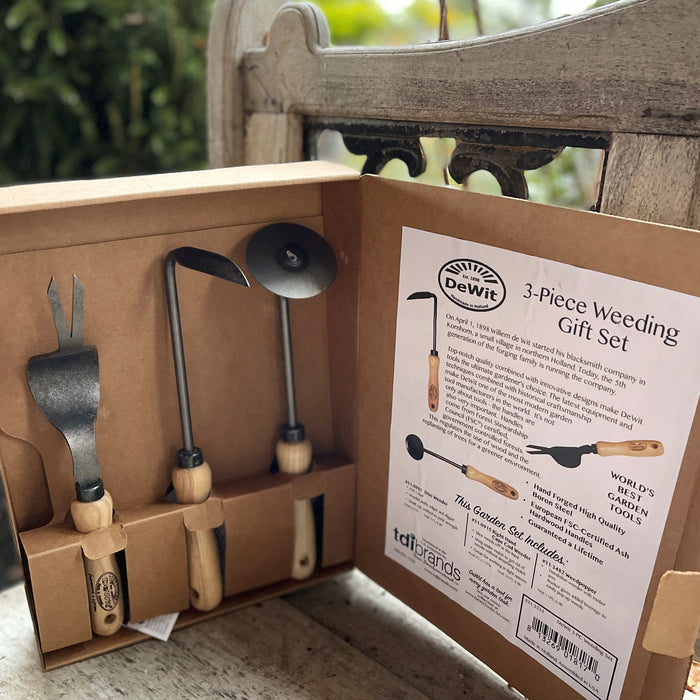 3pc Weeding Gift Set
DeWit's 3-piece Weeding Tool Gift Set makes a great gift for the avid gardener. The bundle includes;
Weedpopper- Dandelion weeder with a rocker arm to get those long, deep tap roots.
Cape Cod Weeder- This right-handed cape cod weeder is the perfect tool for tight spaces for slicing weeds off at the base.
Disc Weeder- A multi-purpose weeder, knife, edger and digger. Small enough for tight spaces and strong enough to handle the job.
DeWit tools, the world's best garden tools, are handmade in Holland from high-quality Swedish boron steel and certified Ash hardwood handles.  The right tools make all the difference. All DeWit products come with a Lifetime Guarantee.
Original price
$134.99
-
Original price
$134.99